We process complex data into plain and simple information graphics and interactive maps.
CNROpt Project
An AI based Digital Platform for Intelligent Planning of Electric Vehicle Charging Network expansion.
Country: Cyprus, Greece, Croatia
Areas of Experimentation: Timeseries forecasting using both off-the-shelf and custom models, Geospatial models for location-based optimization.
AI4CS Project
An AI based App assisting users of Electric Vehicle Charging Stations.
Country: Greece, Croatia
Areas of Experimentation: Timeseries forecasting using both off-the-shelf and custom models, Geospatial models for location-based optimization.
AI4FS Project
An AI based Solution for Automated Forest Surveillance.
Country: Greece, Norway
Areas of Experimentation: Timeseries forecasting using both off-the-shelf and custom models, Geospatial models for location-based optimization.
Harnessing the Strength of High Resolution Satellite Data to Build Polythematic Urban Maps.
Our longstanding collaboration with EU and American bodies enables us the integration of high-resolution urban maps containing elevation, streets, building, vegetation, temperature, pollution, etc. avoiding costly deployment of thousands of censors for data collection
Developing robust and trustworthy perception systems that rely on cutting-edge concepts from Deep Learning (DL) and Artificial Intelligence (AI) to perform Object Detection and Recognition.  Building Perception modules, the building blocks for defense and aerospace systems as well as civilian applications, such as Household and Smart City Surveillance, Biomedical Engineering, Smart Home Robotics and Autonomous Driving.
We process complex data into plain and simple interactive maps.
Routing Algorithms powered by AI
Transforming Satellite Map data to Actionable Insights.
Using Innovative AI techniques to derive cost efficient breakthrough solutions.
Evaluating AI algorithms in real life problems and obtaining optimal solutions
Analysing Complex Geographical Data Sources and deriving Actionable Insights and enjoyable applications
Monitoring Environmental and Climate Sustainability KPIs in a cost efficient way.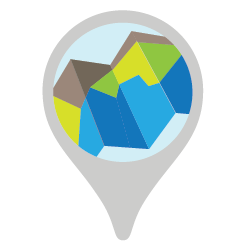 "
data is the new oil:

Just like oil, raw data isn't valuable in and of itself; rather, the value is created when it is analysed quickly, completely, and accurately, and connected to other relevant data

"
City Sustainability KPIs Monitoring.
If you cannot measure you cannot improve: We enable the measurement of the evolution of the key enviromnental sustainability indicators such as urban mobility environmental impact, heat islands, air pollutants, energy production and consumption.
EasyRide Enjoyable Cycling in the City.
The aim of the creation of the Easyride Ecosystem is to stimulate the interest of citizens and visitors of a city in the use of both sustainable and comfortable options in their transportation in and around urban centers based on the current situation in the municipal road network.
Easyride will give the end user the possibility of navigating through the city in which the choice of route will be based on a series of quality characteristics (difficulty due to inclination, road surface, temperature, noise, quality of urban space, etc.) resulting in an optimal user experience when moving on foot or by bicycle or by other means that does not consume fossil fuels and is used purely for transport or entertainment / sports in and around one City.
By utilizing at a personalized level the best possible options in CO2 neutral transportation, we remove some obstacles to the use of the bicycle instead of the car in the city. These barriers can be the slope of the ground, increased car traffic on main roads, the identification of suitable low-nuisance roads, etc.
Easyride will be a platform that will be able to work on mobile phones, fitness devices, smartwatches, etc., which will be developed using open-source technologies for processing digital maps, Machine Learning technologies in the Cloud and navigation algorithms based on Artificial Intelligence. The platform will operate by receiving current data and data from other IoT devices, information applications, e.g. weather conditions and information of the landscape relief from appropriate geographical applications and digital backgrounds.
Sensor Based Object Recognition.
The intersection of Computer Vision and AI is one of the domains of Computer Science that can claim the most remarkable breakthroughs of the last decade. These developments gave birth to significant successes on Object Recognition and Scene Understanding. Despite the undeniable growth, most of the successes are predicated on the availability of data from RGB cameras. Τhe deployment of RGB cameras is usually unavailing since they are expensive and require the coexistence of specialized hardware that can store and process enormous amounts of data. In this direction, the aim of the project is to develop object recognition systems that operate on sparse and easy-to-store point clouds that are produced by the fusion of inexpensive sensors such as LiDAR and mmWave RADAR. The aspiration is that object recognition from point clouds can reach the levels of performance and reliability of the corresponding RGB counterparts (e.g YOLO by Meta AI Research) and, therefore, be deployable in real world applications.
Harnessing AI for solving everyday problems 
Our aspiration is to utilize a set of emerging software technologies such as Open Source Python Libraries, Cloud Native Machine Learning, and innovative navigation algorithms based on graph theory and Artificial Intelligence.
Over the last decades, there has been a vast expansion in the availability and the affordability of digital map data coming from LEO and other satellites. In addition the Smart Cities concept is picking pace and we see the availability of wireless sensor network development in cities based on the IoT technology. The availability of these data enables the creation of rich digital thematic map layers which can be processed in an efficient way using the abundance of open source tools and libraries (Python Folium, QGIS, Leaflet Maps, etc.).
Our idea is to utilize these new digital map layers to enable a new way of navigation in the cities, especially for pedestrians and cyclists. Regardless of the availability of dedicated bike routes in the cities, we believe that, in most cases, we can identify routes that will enable cyclists or pedestrians to go to their destination in an enjoyable way, minimizing any disturbance coming from noise, traffic, steep roads, high temperature, etc.
At the core of the new technology developed, we will have an innovative model based on Machine Learning that will produce the attractiveness of the road segments for a particular time of day and type of mobility. The routing algorithm used will be developed by our group and will be a combination of the best graph theory algorithms (Dijkstra, Bellman-Ford) and Artificial Intelligence (A* Heuristic Search, etc.)
Keeping up with the latest AI & Cloud technologies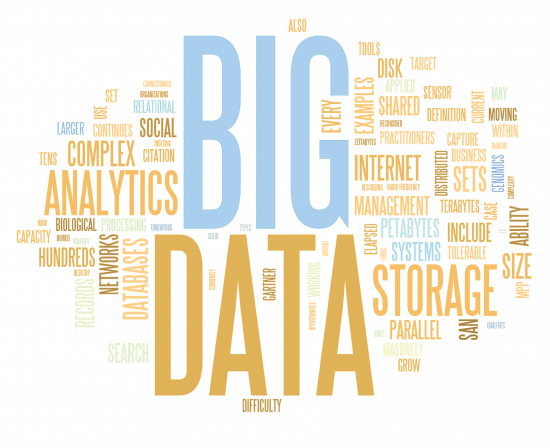 Get Started with Local AI
Contact us for a detailed consultation about the available datasets and delivery options as well as mobile apps for content/solutions delivery. 
We can deliver our Software by the SaaS model providing a hassle free operation paradigm.
2 Vassilisis Amalias str
Kalamata 24100
Greece